RockStar Affiliate Contest: OVER $3,000 IN CASH & PRIZES…
Earn 50% Front & Back

($397)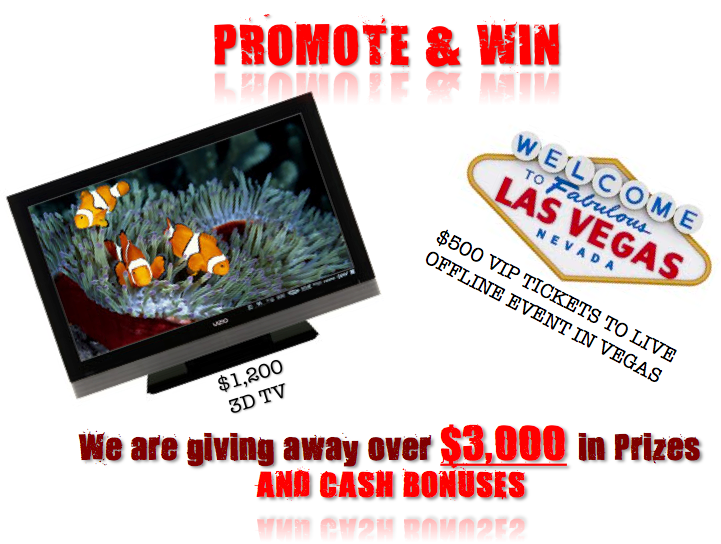 1st Place Affiliate: VIZIO 3D HDTV* & 2 $500 VIP Tickets** to Our Rockstar Event in Vegas
2nd Place Affiliate: 1 $500 VIP Ticket** to Our Rockstar Event in Vegas
3rd Place Affiliate: 1 $500 VIP Ticket** to Our Rockstar Event in Vegas
Bonus Prize 1: $100 CASH – first affiliate to get 20 Sales…
Bonus Prize 2: $150 CASH – first affiliate to get to 100 Sales…
HUGE

Bonus Prize 3: $500 CASH – first affiliate to get to 300 Sales…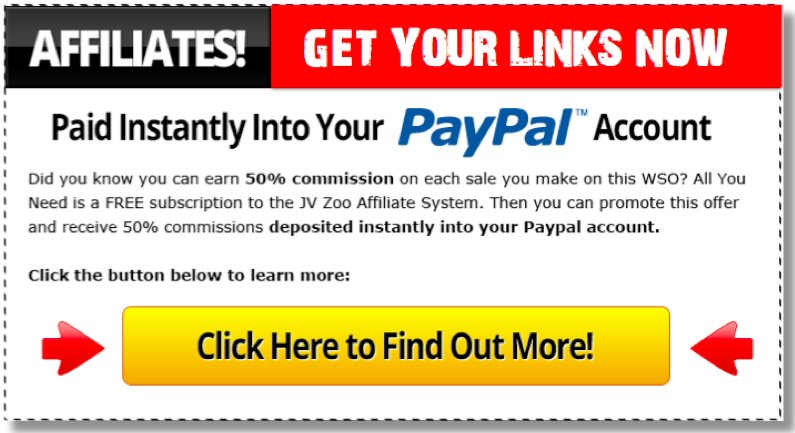 In this awesome affiliate contest, we are giving away prizes to our top 3 affiliates. For our top affiliate, we are giving away 2 VIP tickets to our upcoming LIVE EVENT in Vegas and we are also giving away an AWESOME 3D HDTV. Experience 3D at Home with this awesome HDTV we are giving away to our top affiliate! We are also giving $500 VIP tickets to our Live Vegas Seminar that is coming up… These are fully-transferable, so feel free to use these coveted tickets as bonuses or giveaways… If that's not enough, we also have BONUS CASH PRIZES! Get in now!

* to qualify for 3D HDTV, you must get at least 55 sales…
** to qualify for VIP Tickets, you must get at least 25 sales...
.
.
.
Attention All Affiliate RockStars…
Don't Miss Out!
Be Sure To Add Your Name & Email To Our RockStar Affiliate List
So You Won't Miss Out On Our Contests, Prizes, Live Events, & Product Launches!